A digital solution for creating, running and managing cloud applications in different environments.
WE ARE YOUR MICROSOFT DYNAMICS 365 PARTNER IN BARCELONA AND MADRID
A unique cloud within your reach
Today, choosing a cloud can be very beneficial for any business. Through the Azure platform enterprises are able to create, run and manage numerous applications, synchronize devices, data and make the most of a wide range of services.
Probably you are wondering, why use this cloud service of Microsoft? Here is why:
Ask now for a demo without compromise.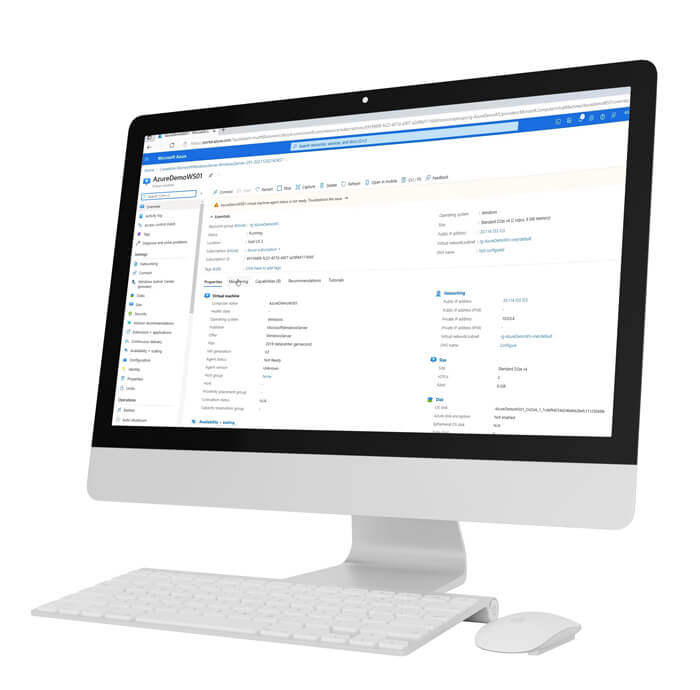 Virtual machines
You will have at your disposal applications and virtual machines of large capacity under Windows and Linux operating systems.
Valuable resource for analysis
View what you need and extract what you need in real time. Generate reports and analysis of everything you have stored.
Mobile and web application development
On the platform you will find the ideal environment to develop mobile and web applications that adapt to your type of business. 
Database management
It creates complete and secure databases, adapted to the business reality.
Azure provides a wide range of cloud services, differentiated into three service models: IAAS, PAAS and SAAS.
Is a complete development and deployment environment in the cloud, with resources to deliver everything from simple cloud-based applications to sophisticated enterprise applications. Resources are purchased on an as-needed, pay-as-you-go basis.
Azure IAAS infrastructure helps rapidly create a secure and scalable infrastructureThis reduces the time and investment spent on planning, deployment and management.
This reduces the time and investment spent on planning, deployment and management.. For example, messaging and calendar tools, as well as office automation tools such as Office 365.