Microsoft Dynamics 365 Business Central
A single enterprise-wide solution to bring together all business processes and optimize the performance of all departments in the organization.
WE ARE SPECIALISTS IN BUSINESS CENTRAL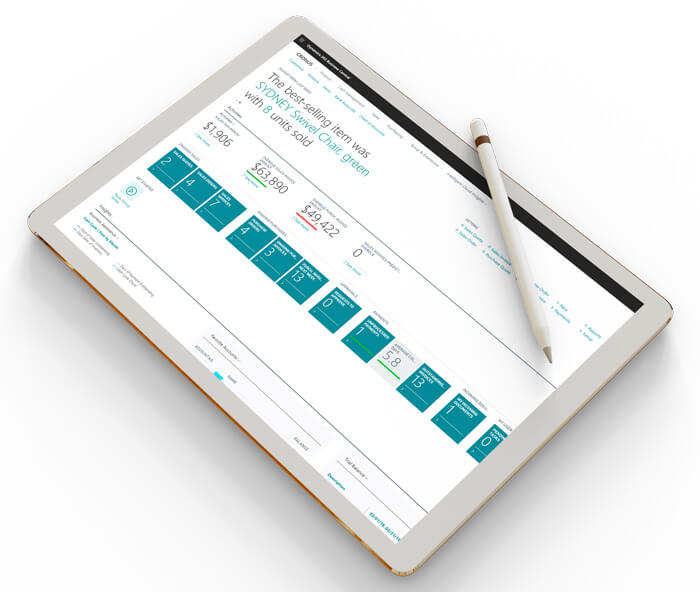 The power of Microsoft ERP and CRM business software
There is nothing like having the integral management of the company in a single Microsoft software. Dynamics 365 Business Central brings together ERP and CRM functionality. All in a single business application that can be accessed at any time from anywhere.
The ideal software to leverage resources and facilitate all business processes. This system guarantees rapid adaptation and better results in all departments of the company.
It connects enterprise resource planning and customer relationship management on a single platform. In this way, it optimises the performance of sales, distribution, finance and marketing teams, as well as the technical service offered to existing and potential customers.
¿What are you waiting for? Request now your audition without hesitation.
Bet on the benefits of embedded software
Microsoft Dynamics 365 Business Central
Business Central enables better cost control and financial management.
Thanks to Business Central's technology, you will have better communication of planning and management systems, with automatic encryption of all information.
Automation and security in the supply and distribution chain, another reason to trust in Business Central.
Business Central provides you with time and budget management for all projects.
And finally, in Business Central you can optimize customer interactions and operations.
Because of the prior knowledge we have of every Business Central implementation we have carried out, we are efficient, agile and pro-active in proposing improvements and solutions. We adapt to different circumstances and work with total commitment in all our projects.
We take care of the implementation and start-up of the software. And we always accompany all of our customers to facilitate the optimization of the business project with the help of Microsoft ERP and CRM.
For companies working with older versions of ERP software, we offer migration services to the latest version. This way, they are able to enjoy new functions and greater management efficiency.
We integrate Business Central with other Microsoft tools such as Power BI, ideal for data visualization and analysis. We also design business apps and integrate them with Business Central.
We offer technical and maintenance services to solve doubts, optimize functions and help our customers with any unforeseen events.
If you want to know more about Dynamics 365 Business Central and how we can integrate it into your processes, CONTACT US NOW without commitment