We assist you in the automation of processes with Power Automate
Automating processes can make a big difference and transform the entire organisational design.
YOU WILL HAVE US BY YOUR SIDE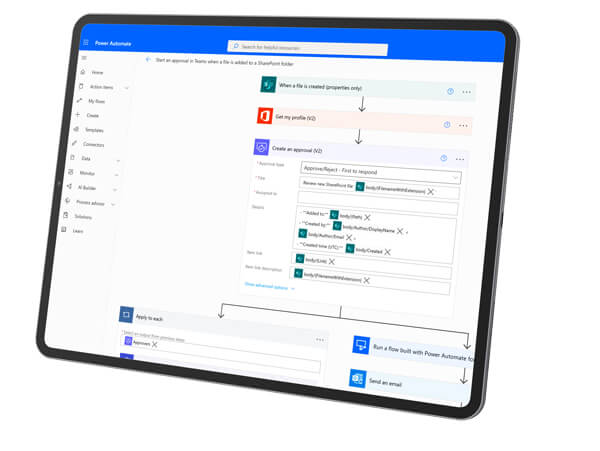 With Power Automate automation, productivity is no longer an issue.
Increasing business productivity depends on a number of factors. We need to count upon a good team of people, make use of new technologies and activate different strategies in order to position ourselves as we intend to in the market.
In addition, automation is a concept that should not be ignored. Automating processes can make a big difference and transform the entire organisational design.
Use of technological and digital tools such as the Power Automate is a time and cost saving decision, as well as speeding up the performance of multiple tasks in the financial and administrative field.
Experience the benefits of being able to automate your processes by requesting a demo now.
Key features of Power Automate
Trigger range:
Customise the trigger that starts each process flow. Add your own conditions to suit, for example instantaneous or manual start.
Flexible and no limits:
Power Automate allows the user to automate processes without limitations on the number of steps to be incorporated and adapts to any scenario.
Intelligent process automation:
Based on individual needs, we can configure and modify our own workflows in order to achieve maximum optimisation.
Interactive data connections:
Power Automate has direct connectivity to the cloud and use of inter-application connectors.
Workflow distribution in a well-timed manner:
It facilitates the creation of successful process flows and the possibility to share different templates for optimal interaction.
Compatibility ensured:
Power Automate is a handy system, which aligns seamlessly with other applications such as Microsoft Teams, Power BI, Office 365, Power Apps, Azure and Dynamics 365.
The operation is rather straightforward. The automation of actions is carried out in closed blocks. In each block, we configure the line of tasks that are necessary to carry out a specific process from start to finish.
Although each fulfils its role independently, blocks can be synchronised with each other in case of a more complex process. It will be very easy to integrate services and collect interesting data for decision making.
They are generally used to design these different type of flows: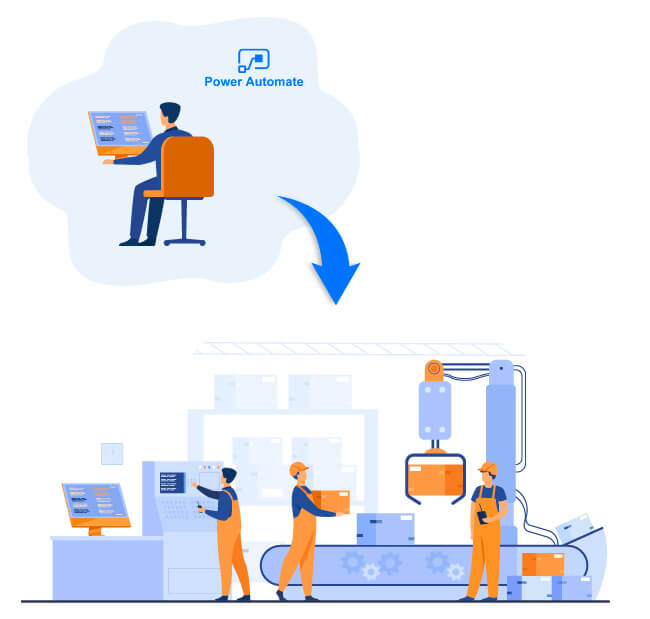 If you want to know more about Power Automate and how we can integrate it into your processes,
CONTACT US
and speed up your business